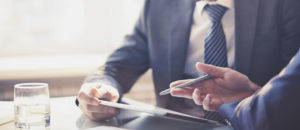 You've received your Articles of Incorporation and signed your minute book documents, you're all ready to start operations, right? Not so fast. There are still a few more housekeeping items to take care of first. Not to worry, we've prepared this list of items you should consider next.
1. Get a Business Number and Register for CRA Program Accounts
a. CRA Business Number
Whether you need to obtain your CRA business number (BN) will depend on the type of corporation you have:
Federal corporations are provided a BN upon incorporation, which will be shown in your Dashboard in the Incorporight App.
Ontario corporations can find their BN by visiting the Ontario Business Registry's website, scroll down to the section marked "Access your existing business or not-for-profit corporation", then create a login, and search for your company. The Business Number will be displayed under the "General Details" section of your corporation's profile.
Both Federal and Provincial corporations are automatically assigned a corporation income tax program account
Aside from your corporation income tax program account, you should also consider registering for the following program type accounts:
GST/HST Account: You are required to register for a GST/HST account if your worldwidetaxable sales were greater than $30,000 in the last four consecutive calendar quarters. However, you may voluntarily register for a GST/HST program account immediately after incorporation.
Payroll Account: If you are an employer with employees you are required to register for a payroll program account.
Import/Export Account: If you import goods into Canada or export goods to other countries, you need toregister for an import-export program account.
2. Open a Bank Account and Pay for Your Shares
a. Open a Business Bank Account
One of the most important tasks to do after incorporating is to open your new corporation a bank account. Your corporation is a separate "legal person" from you and needs its own bank account. In addition to separating personal funds from the corporation's funds, a business bank account will give your business credibility and begin its credit history. Many banks have online applications for opening a business bank account, but you can also go into a branch with a copy of your Articles of Incorporation to open an account.
b. Pay For the Shares Issued to You
Once you've opened a business bank account, you need to pay for the shares in the corporation that were issued to you by depositing a payment into the account. This is typically a nominal amount of $100. You can confirm the amount each shareholder needs to pay by viewing the document in your Digital Minute Book entitled "Subscription for Shares". All owners issued shares upon incorporation must pay for their shares.